Laetitia Lenels' dissertation The Hopeful Science. A Transatlantic History of Business Forecasting, 1920-1960 was awarded the Humboldt Prize of 2021. Click here for more information.
Together with Timothy W. Guinnane, Jochen Streb just published a paper on The Introduction of Bismarck's Social Security System and its Effects on Marriage and Fertility in Prussia (Population and Development Review). You can find it here.
Lino Wehrheim's recently completed dissertation on the public resonance of economic experts in the Federal Republic is now published! Find more information here. 
Please note: The SPP Masterclass "What Economics and Economic History can learn from Memory Studies", scheduled for October 2021, was postponed to April 2022.
In the newest SPP Working Paper, Chi Hyun Kim examines long-term effects of traumatic experiences on investment decisions. Check it out in our Working Paper section!
The workshop "Environmental Governance. Experience, Knowledge and Expectations since 1945" will take place on 16th and 17th September 2021 at the ZZF Potsdam. Interested listeners are welcome to join digitally. Click here to find more information.  
Join the Call for Papers for the "Heterogeneity of Macroeconomic Expectations"-workshop on October 7th and 8th in Nuremberg. You can find more on the CfP and the workshop here.
Digital methods are becoming progressively more important in humanities, economics and social sciences. Join the workshop on the possiblities and practices of these techniques in October 2021, organized by three SPP-scholars. You can find more information here.
Using various quantitative text analysis techniques, Lino Wehrheim and Lino Wehrheim et al. examine German media coverage on the economics profession (No 30) and historiography (No 31). Click here to get access to all of the SPPs' Working Papers!
"Experts in the political strom" - in a guest article in Süddeutsche Zeitung Lino Wehrheim analyses the current standing and the history of the German Council of Economic Experts (available in German).
The WIMFEH-Meeting will take place on May 3-4, 2021. Learn more about the "Workshop for Women in Macroeconomics, Finance and Economic History" and please find the Call for Papers here.
In the last SPP-publication of 2020 Benjamin Born, Jonas Dovern and Zeno Enders analyse stock markets' reactions to indicator releases. Find it in our working paper section.
The SPP Masterclass "What Economics and Economic History can learn from Memory Studies" just launched its' Call for Papers. Click here to find more detailed information and the workshops' own website. 
How do courts and judicial decisions influence the expectations of market participants? Lukas Herget and Louis Pahlow examine this question in volume 28 of our Working Paper Series.
Is uncertainty in economic projections a rule rather than an exception? Read Laetitia Lenel's newest article on the history of economic forecasting in "Geschichte der Gegenwart".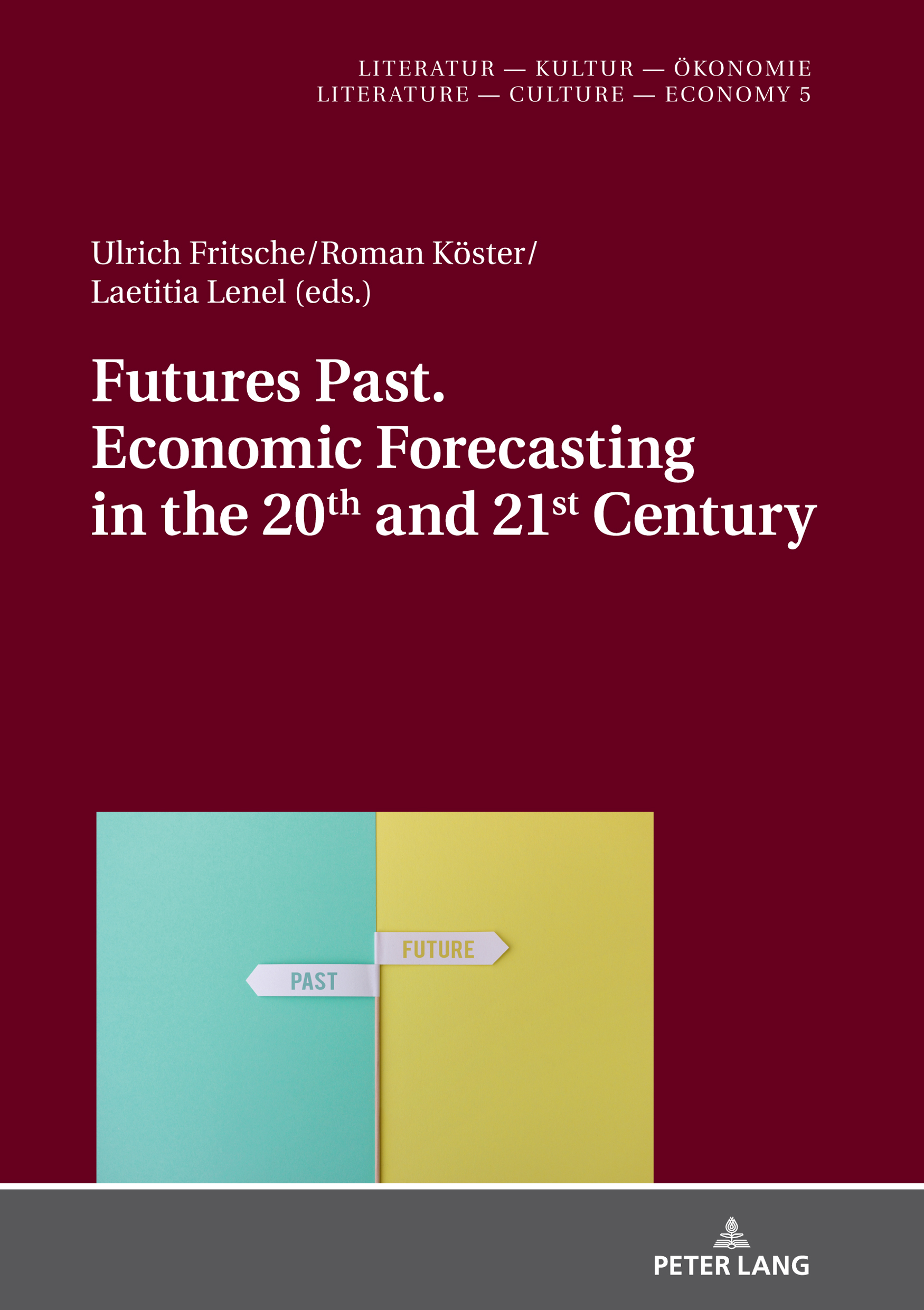 Join our online research colloqium where our researchers present their ongoing work. You can find the program here.
"Futures Past" by Ulrich Fritsche, Roman Köster & Laetitia Lenel: New edited volume on the history of economic forecasting published. Get it here!
Is Corona plunging the world into a new "Great Depression"? See the interview of Jan-Otmar Hesse with the weekly magazine Der Spiegel here.